The original and iconic colour Bestseller for our brides, bridesmaids and anyone looking for glowing healthy skin. Long lasting Lightweight formula that is quick drying Development time 4-8 hours
Control the depth of your own tan wash off guide colour after:
1 hour – sun kissed glow
2 hours – medium golden tan
3 hours – deeper bronzed colour
Long lasting – the longevity of the express is not compromised it lasts just as long as the others, providing the skin as been prep appropriately and the tan is looked after.
Before and after tan
Lightweight formula that is quick drying
Vegan friendly
Suitable for all skin types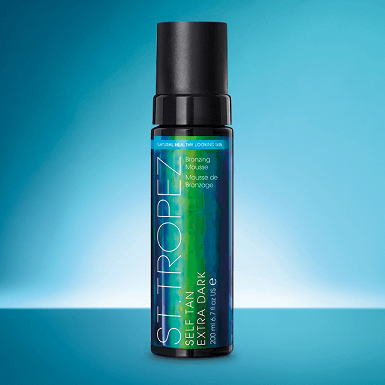 This is the most natural looking darkest spray tan on the market.
Intense ultra dark tan
Fast developing time
No fake tan smell
Vegan friendly
Suitable for all skin types
This tan offers new intelligent quick development system, rinse off guide colour after 4 hours to achieve the iconic dark tan or, rinse after 8 hours for a ultra dark tan.
This is St Tropez sunshine in a bottle
Most hydrating spray tan, that gives you a medium golden glow.
Enriched with vitamin C to brighten the skin
Vitamin D boosters to mimic the effects of sunshine
95% natural skincare ingredients
Hyaluronic Acid for hydrating glow
Has no guide colour – no transfer to clothes/bed sheets
Tropical scent
Vegan friendly
Lightweight formula that is quick drying
Development 4-8 hours
Dark spray tanning Solution
Enriched with Aloe Vera
Guide colour can be rinsed after 2 hours or for a deeper darker tan rinse off after 6 hours
Coconut scent
Suitable for clients with olive complexion or for someone who prefers a darker glow
please don't hesitate to get in touch.